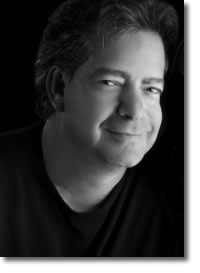 Alan F. Galerman, Esquire is the founder and senior member of The Galerman Law Group. He established the firm in 1994. After previously serving as a managing litigation partner in a larger firm, Alan sought to create a more intimate boutique litigation practice placing particular emphasis on attorney-client relationships and personal communication to better serve the needs of his and the firm's clients.
Alan has more than thirty five (35) years of vast experience as litigation and trial counsel in a wide range of personal injury matters and workers' compensation cases involving death, catastrophic loss and serious injury which caused his clients and their families unwarranted pain and suffering, emotional distress, financial losses, including the loss of income and future earnings, and the imposition of medical expenses and other losses.
Alan has consistently obtained favorable outcomes on behalf of his clients in complex motor vehicle cases involving automobile, truck, bus and motorcycle collisions, as well as a large number of significantly diverse premises liability claims and workers' compensation matters involving temporary and permanent disability from employment. Alan recently resolved a worker's compensation claim in favor of his client for $1.1 million dollars. He successfully litigated matters on behalf of his clients in both State and Federal Courts including, but not limited to, the Superior and Commonwealth Courts and has obtained substantial favorable verdicts/awards in numerous counties including a $1.75 million dollar Award in Delaware County.
In 2010, Alan was certified as a Member of the Million Dollar Advocate Forum, recognized as one of the most prestigious groups of trial lawyers in the United States. Membership is limited to attorneys who have won million and multi-million dollar verdicts, awards and settlements. The organization was founded in 1993 and there are approximately four thousand members located throughout the country. Fewer than 1% of US lawyers are members.
Alan received his Juris Doctorate from Widener University, The Delaware Law School, Wilmington, Delaware in 1987 and earned his B.A. from Temple University, Philadelphia, Pennsylvania in 1984 in finance and real estate. He served on the Pennsylvania State Civil Rules Committee, and the Pennsylvania Arbitration Committee and is a member of the American Bar Association and A.T.L.A. (Association of Trial Lawyers), and is a long-standing member of the Philadelphia Trial Lawyers Association and a member of the Montgomery County Bar Association. He serves in the capacity of Judge Pro Tempore in the Philadelphia Court of Common Pleas and as Arbitrator in State and Federal Court related matters. He has served in local administrative government and held a position on the Township Zoning Board for the community in which he resides. His extensive and broad experience has led to his frequent appointment as Arbitrator/Mediator in numerous cases on behalf of other law firms.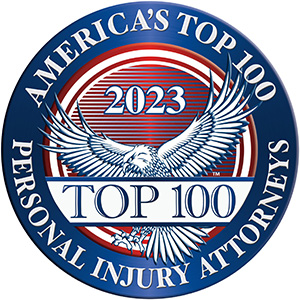 Announcing the selection of Alan Galerman, Esq. among America's Top 100 Personal Injury Attorneys® for 2023. Selection to America's Top 100 Personal Injury Attorneys® is by invitation only and is reserved to identity the nation's most exceptional litigators for high-value personal injury, catastrophic injury, wrongful death, product liability, and medical malpractice matters.

In August 2013, June 2015 – 2020 Alan was named a Top Lawyer in Pennsylvania by the Legal Network.


Invitation or nomination is limited to 100 attorneys in each state "Best attorney Lifetime Charter Members are extraordinary lawyers with an extraordinary level of legal expertise, competency, professional reputation, professionalism and ethical standards the highest standards that Rue Ratings' Best Attorneys of America has personally invited that chosen attorney to be a Lifetime Charter Member. "Best Attorney" Lifetime Charter Membership is limited to 100 attorneys in each state."

Alan F. Galerman, Esq. has been named to the Million Dollar Advocates Forum. Forum Membership acknowledges excellence in advocacy. Membership is limited to only those members who have acted as principal counsel in at least one case in which their client has received a verdict, award and/or settlement in the amount of one million dollars or more. There are approximately four thousand members located throughout the country.

Alan F. Galerman, Esq. receives the 2023 Martindale Hubbell Award for Very High Rating in Both Legal Ability and Ethical Standards. This distinguished rating is earned through a strenuous Peer Review Rating process that is managed and monitored by the world's most trusted legal resource Martindale-Hubbell.
Alan F. Galerman, Esquire is the senior member of The Galerman Law Group. The Firm's areas of practice are: Motor Vehicle Accidents; Bus/Truck Accidents; Motorcycle Accidents; Workers' Compensation Claims; Premises Liability Claims; Slip/Trip and Fall cases, Mass Transit Accidents; Rollovers: Tractor-Trailer Accidents, Social Security and Disability claims; Wrongful Death and Survival.